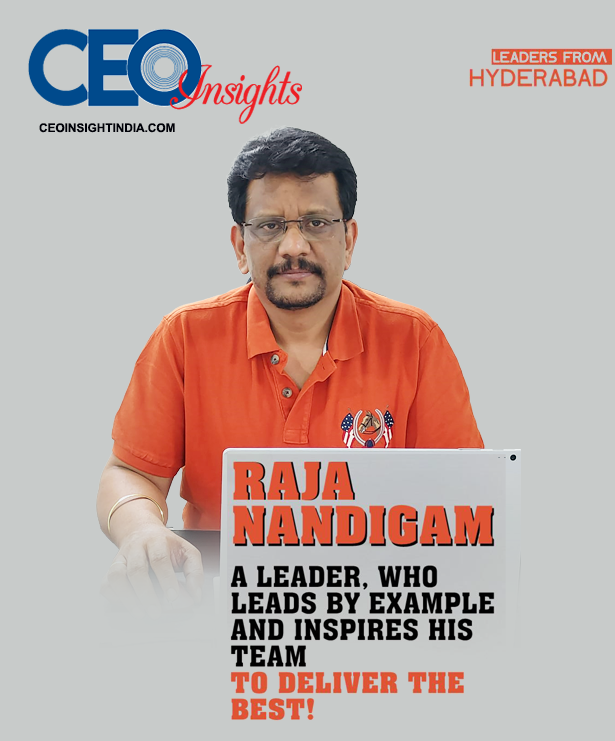 It takes years of perseverance and efforts to build a successful business empire. Many companies made it big and many perished. The success mantras of companies which stood the testimony of times is the Leadership at the helm of a company.
Great leaders have the vision and an enduring ability to motivate his colleagues & employees and bring out the best in them. When the vision of the leader and mission of employees are in sync and when they work towards a common goal – "wonders do happen". Having a trustworthy leader and the one who has the ability to navigate through toughest of situations is a boon for any company and which is something that all investors, consumers, and employees want. Here we bring out list of the 13 most influential business leaders that are changing the way business is run and are contributing immensely not only to the growth of their companies, its employees but for a better society. CEO Insights had the opportunity to tell the story of one such fine leader Mr Raja Nandigam (Raja), Founder & CEO of RNIT Solutions & Services Private Limited.
Generation – but has been one of the pioneers in understanding, adopting and enabling/implementing digital transformation journey for many of his companies and clients. He has never been shy of showcasing Proof of Concepts (POCs) using AI/ML/IOT technologies to many public/private agencies and his ideas and thought process has evolved into futuristic business solutions. Prior to RNIT, he had held Senior Leadership roles at corporates like HCL, Mahindra Satyam [erstwhile Satyam Computers], Wipro & Accenture across various domains & Geographies (viz. ASEAN, EMEA, & Americas) and was responsible for leading and executing large programs in digital transformation and change management.
This article focuses on how he was able to take charge of such a vast array of portfolios and take a leaf out of his book. Raja in his conversation asserts, "My business acumen coupled with skill set in Software Development, Consulting, deep understanding of Business Transformation processes, encompassing a diverse array of technologies has helped me in driving new business models, innovative strategies, setting up new avenues, building distinct teams, and creating sustainable working model.
The myriad of diverse endeavors in technical and entrepreneurial arena have given me deep insights into domain knowledge and this in turn has been helping me realize my goals. My biggest asset and USP is the ability to 'predict the most likely outcome of any given transaction', which beholds me and I have always backed my instincts".
Who is a Leader?
Adding further, sharing his opinion and perception of a leader he says, "I strongly believe that the success mantra of the leader in today's world is a mix of how successful you are in being accepted as "People's leader" by your own team members with whom you work day in day out. The other part is "how successful you are" in making an impact on your customers, partners and other vendors who acknowledges you even after completion of a particular engagement for years together.
When situation demands, I always have the urge to spend time with Developers more in reviewing and guiding them on adhering to Industry standards and best practices. In my view, a CEO should be a good Team leader who leads the team from the front whenever there is a crisis. I love to get involved in almost all the activities of the company including the solution designing and development reviews. Although I never interfere at micro level, I get involved with them and help them to fine tune the solution architecture which should not create any problem down the line when our customer businesses undergoes a change management process."
In his previous stint as a Solution Architect for several of Global Fortune 500 companies, Raja learnt how to proactively identify potential roadblocks for any given solution and how to formulate risk mitigation strategies to overcome any challenges. This ability has become a corner stone in all his pursuits, and he coaches and shares his experiences with his team on best solution architecting principles.
He runs his company on a principal of "accessibility" – He believes" even the junior most resource in the team should always be able to reach out to the leadership team at any given time. He prefers an 'approachable relationship' with his employees, over an employer-employee relation. This ultimately acts as a key confidence building measure and paves a way for effective team bonding and camaraderie. My favorite thought process which always drives me is – "A great team around you holds the biggest value than anything else", he adds.
Under raja's leadership, RNIT rolled out one of its biggest accomplishments, viz. Real-time beneficiary identification system (RBIS)
Changing Norms at Workplace
At RNIT, Raja is responsible for setting the direction of the organization, driving innovation, products development, leading leadership teams, stake holder management, implementing growth strategies, driving R&D and revenues. As part of his journey so far, Raja has created an eco-system where each business unit head is an Executive Officer on his/her own and reports only to CEO. The Leadership at RNIT has given freedom to all the leads to take decisions along with the authority, while constantly reminding that their responsibilities come along with the authority.
Raja has created a transparent communication system where ideas and vision from board members and stakeholders percolates to each member of the organization in a structured way using automation tools. He essentially created environment to encourage innovation by giving the freedom to the entire system to propose the innovative solutions and technologies. "The most crucial leadership skill that I personally learnt in this journey is inculcating hunger for continuous innovation within the team, so that everything they work on will have a quantifiable value add to the customer", says Raja.
Under Raja's leadership, RNIT rolled out one of its biggest accomplishments, viz. Real-time Beneficiary Identification System (RBIS). It is Artificial Intelligence based Face Recognition System used for identification of various social beneficiaries who avail social benefits offered by various government departments across the country. This is the first of large-scale AI based implementation in Government sector where Aadhar identification is not possible. This massive roll out has created a big buzz in the market and other state departments started approaching RNIT on this product. Besides, RNIT has built very niche Artificial Intelligence based smart solutions exclusively designed for the government departments which work on various citizen centric and e-governance platforms.
Learning from Mistakes
No successful journey is complete without experiencing failures and true leaders always take failure as a challenge and steppingstone for a bigger leap to success. Failure is part of the process with leadership - Giving his nod in agreement to this, Raja opines that life is not a path of roses all the time. He states that he was the first person from his family who got an opportunity to explore the world of challenges. Raja believes it is his venturing out of his house to pursue education without any of those predefined advices of Do's and Don'ts is what shaped his problem-solving skills. "Learning from mistakes", he quotes.
"It is my urge to achieve what I want or what I aim that has helped me to reach where I am now. I know there is a long way ahead before I can rest. There may be failures, but I give importance to the successes that come my way rather than the failures that I had to face. To put this in simple terms – When success brings happiness, failure teaches you a lesson. Therefore, it is always balanced. No regrets at all during failures, only lessons learnt", says Raja.
Passing the Baton is Part of a Leader's Journey Raja understands that the responsibility of leading an organization is not just about driving the firm's profitability. It's also about setting up and stream lining the next level of management team as part of succession plan. All this, so that when the sun sets, he gets time to spend with his family and without worrying too much about the organization's operations. One of the key attributes of a leader: finding the right balance between personal and work life.
However, given the traction introduced by businesses getting back on after the crisis, Raja's time and travels towards RNIT are taking high priority at this moment. Walking us through his routine, Raja says, "Of course, being a family man and 'people man from my native town', my day typically starts with picking up calls from my town and listening to their issues and getting them resolved at my capacity. The best part is that people from my native town call me when there is a situation, so there is a responsibility on me from that end as well". He adds, "Every morning is a new beginning for me. The moment I step out, business takes precedence in my thoughts until I return home. From 09.30 till late evening regular reviews with my team and calls with prospective and existing customers make me really charged 200%. Most of my subsequent day's activities are planned in the previous evening itself, leaving marginal room for accommodating few of the unplanned activities that may impact the business".
"Although I never interfere at micro level, I get involved with them and help them to fine tune the solution architecture which should not create any problem down the line when our customer businesses undergoes a change management process".
Raja picks book reading as his stress buster and also is an avid reader. Besides, interestingly, Raja loves to immerse himself into writing poetry during his personal time.
The Milestones Achieved at RNIT
Initially while setting up the organization, the Leadership at RNIT had customer /domain specific products and services with which the firm wanted to go to the market. RNIT was aware of its target market. The journey was expected to be smooth, however, it was realized that it's not only the product/solution/technology/target market, but establishing proper organization structure with defined roles is important; roles like operations team, finance team, legal team, HR team etc. Once this organization structure is established, the next challenge was to get everyone aligned to the common objective in no time. Raja and team had several sessions and activities to bring everyone on to the same page.
Being a startup, the next challenge was convincing the clients on the delivery capabilities. RNIT has adopted the approach of 'frame work' selling approach so that the solution deployment can be done to meet customer's aggressive timelines. In summary – establishing a startup company within the market in such a short span of time was a big achievement till date.
Within short span of time, as a head of the organization, Raja Nandigam was successful in meeting the following milestones:
Strategic Vision of the company
Setting Organizational Goals
Leadership Team
Prioritizing Goals
Competency Building
Execution Strategies & Methodologies
EBITDA
Team & People Management
Change Management
Performance Management
Conflict Management
Key metrics and Drivers
Leading by example, Raja has accomplished many milestones and given wings to his startup, only sky is the limit. He is tremendously satisfied for having successfully implemented and rolled out RNIT's works like AI driven Learning Management System, Facial Recognition Time Management System (FRTMS), and Adaptive learning and Psychometric analysis but the hunger for new bigger milestones and giving back to society remains his priority and commitment.